Ethereum developers have released a patch to fix network failures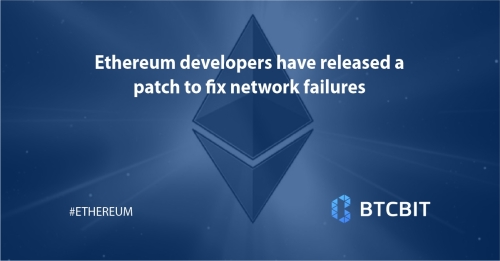 The Ethereum Foundation developers have released a software update for Prysm and Teku clients to prevent further network outages.

Large-scale failures occurred on May 11 and 12, when the Ethereum network faced the problem of block finalization twice in a day. The first incident lasted 25 minutes, and the second more than an hour. There are speculations that this could be related to ether staking and MEV bots. The Ethereum Foundation claims that they are still investigating the reliable cause of the failures. Most likely, it is in high load on some clients.
Superphiz, an Ethereum developer and Beacon Chain consultant, assured via Twitter that the impact of the disruption is minimal and does not pose a threat to users. Transactions were not stopped, the blockchain continued to work, and failures did not affect network activity in any way.
To solve the problem, Ethereum developers released patches for Prysm and Teku clients to update their systems. End users had no problems with transactions, representatives of the Ethereum Foundation assure.
"Not all customers were affected by this exceptional scenario. In the end, they implemented the fixes and the network was up and running again. This is another step towards diversity and decentralization. Let's learn a lesson from the situation, "Superphiz is trying to reassure investors.