Raul Pal: "A bullish rally in the crypto market is inevitable"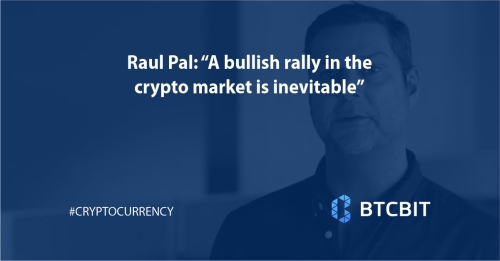 The CEO of Real Vision, a former top manager of Goldman Sachs, suggested that in the near future, Bitcoin will show a bullish rally, and the main altcoins will follow.

Raoul Pal believes that now the crypto market only imitates the bull cycle that was in 2015-2016. In 2019, the market also began to grow and showed a 300% jump in a certain time. Later experienced a massive decline, but then grew by more than 700% in a short time. Therefore, Pal is optimistic and believes that the time has come to buy bitcoin, which he spoke about back in June.
Investors should expect confusion in the banking sector, the CEO of Real Vision is sure. Interest rates are out of control, their growth and the inverted yield curve will inevitably lead to the intervention of the US Federal Reserve System (FRS), the businessman insists. Along with the banking crisis, the real estate crisis continues, which could also prompt the Fed to take action.
Raul Pal expects the Fed to offer the liquidity needed by the US government to pay off the national debt. Now the Fed is tightening rates even more, because if this is not done, the central bank will have to print even more money, and this will be a complete disaster, the former top manager of Goldman Sachs complains.