Is the Bitcoin Rally Over?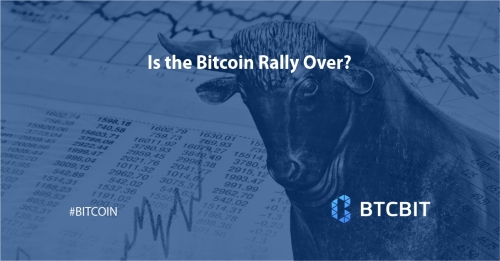 This Thursday, BTC/USD hit $28,975, down 4.4% in 24 hours and down 3.5% for the week as a whole.

Note that Bitcoin is not the only cryptocurrency to fall, as Ethereum has also undergone a sharp correction, dropping below the key $2,000 level to $1.53 at the moment, falling nearly 7% in 24 hours.
It is true that Fed rate hike expectations have risen, with the Investing.com Rate Barometer showing an 85.2% chance of a 0.25% rate hike in early May (compared to 80.9% the day before) and a 28.03% chance of the likelihood that this will be followed by another similar rate hike in June (compared to 23% the day before).
Other observers attribute concerns about crypto regulation to statements by SEC head Gary Gensler in the US Congress. In fact, the regulator is adamant that digital assets should be subject to securities regulations (even though those regulations are nearly a hundred years old).
Finally, it is worth noting that blockchain data revealed an order to sell 16,000 bitcoins, which was sent shortly before the start of the cryptocurrency collapse from the Binance exchange.
From a charting perspective, Bitcoin's break below $30K and below $29K on Wednesday is bearish.
However, on the daily chart, an uptrend confirmation is still possible, as evidenced by the green channel on the daily chart. A break below $28,500 would challenge this range and leave $28,000 in sight.
The next support level will be at $27,000, the 50-day moving average at $26,714 and the lower limit of the previous range at $26,500. Below this level, the daily trend of bitcoin can be considered downward.
From an upside perspective, only a return above $30k would reverse bitcoin's short-term negative profile. After that, the $31k area will be the next potential hurdle.