The fifth bullish trend has begun in the crypto market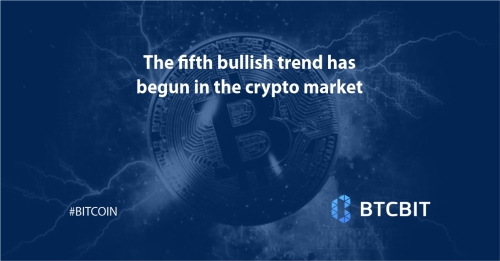 In total, Bitcoin has gone through four bullish cycles, analysts write. The first bull market in 2011 was driven by the emergence of BTC as a new payment mechanism. The second occurred as Bitcoin gained acceptance as an alternative form of money in China. The third cycle began with initial coin offerings (ICOs), and the fourth began with the launch of DeFi and NFTs. The fifth bull market in cryptocurrencies appears to be driven by expectations, the company says.

"Bitcoin's characteristics, which have traditionally been associated with assets such as gold, have led companies to consider the first cryptocurrency as a means of diversifying their asset allocation," Matrixport said.
The new bull market officially began on June 22, 2023, when Bitcoin reached a new annual high for the first time in a year.
"Based on this signal, we estimate that Bitcoin could reach $125,000 by December 2024," the company wrote. Analysts believe that the end of October 2022 was the ideal time for Bitcoin - then it was worth $17,000.
Previously, Matrixport predicted the growth of the first cryptocurrency in 2023 to $45,000. Experts refer to their own trading indicators that allow them to predict prices for digital assets.