Spot cryptocurrency trading volumes set a six-month record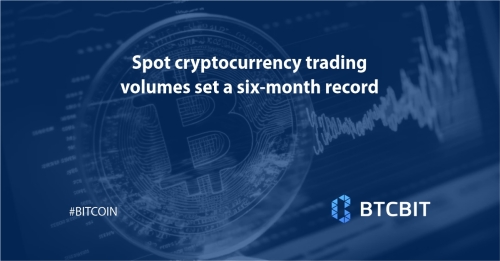 The Bitcoin rate reached its maximum in May last year, which was facilitated by the positive sentiment of traders associated with the possible approval of a Bitcoin ETF in the United States. According to The Block's analysis, the seven-day rolling average of spot exchange trade volumes on reputable platforms topped $24 billion, the highest in six months.

The market is experiencing fluctuations as traders discuss the possible adoption of a Bitcoin ETF. Expectations have raised the volatility of cryptocurrencies to high levels.
Matrixport analysts predicted the growth of the first cryptocurrency to $45,000 in 2023. Experts refer to their own trading indicators to predict prices for digital assets.