Solana reveals plans to improve network performance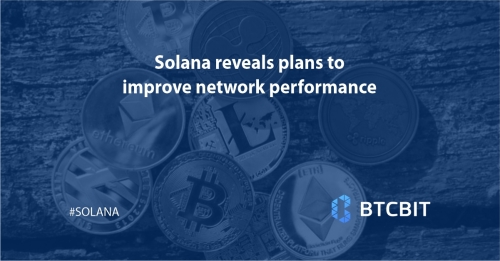 Solana, a public blockchain platform, has published its plan to improve network updates as a response to the network-wide block production slowdown following the recent 1.14 network update on Feb. 25, writes CoinEdition.

Anatoly Yakovenko, co-founder of Solana Labs, said the plan's goal is to maintain stability as the network transition resumes.
The priorities for 2022 were the release of new features and new tools. 2023 is stability. Tldr 1/3 core engineers will focus on stability and adversarial testing.
Notably, Anatoly Yakovenko, co-founder and CEO of Solana Labs, released a statement on February 28 about the blockchain ecosystem plan to accelerate the latest network upgrades. The plan was focused on maintaining stability as the network transition resumed, according to the released statement, as the platform faced significant challenges related to incorrect gas meters, lack of transaction flow control, lack of a fee market, and overheads.
Providing a fast, reliable, and scalable network for the transition to a better decentralized network remains a top priority, according to Yakovenko, and maintaining stability during these major upgrades continues to be a challenge.
The plan will be in six steps to be followed by the core engineers, which will streamline the software release process. It also involves building tools into the validator code to help find exploits in underlying protocols. In addition, it can help find ways to focus on ensuring the stability of the entire network.