Samsung SDS President and CEO: Blockchain Can Improve Productivity in Manufacturing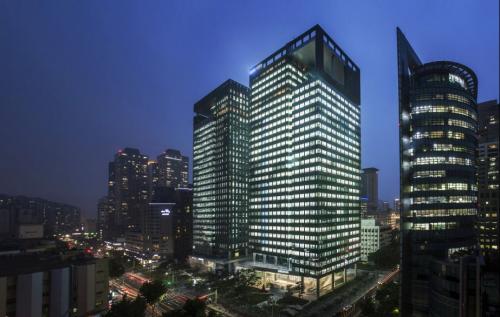 The president and CEO of Samsung SDS — an IT and consultancy subsidiary of the South Korean tech conglomerate Samsung Group — has said that blockchain can improve productivity in the manufacturing industry. President and CEO Hong Yuan Zhen's comments were reported by local media agency Sina Technology News on March 26.
Sina reports that the executive made his statement during the "Boao Forum for Asia 2019 Annual Meeting," which is being held in Boao in China's Hainan province between March 26 and 29.
During a forum devoted to the development of data resources, Hong Yuan Zhen is reported to have underscored the productivity gains that real-time data analysis and prediction can bring in conjunction with blockchain technology:
"In the whole process of supply chain management, communication is very important, data needs to be collected, and through blockchain and AI, we can improve processes and enhance trust so that we can share information better, so a healthy process is established."
The executive is reported to have stated his belief that digitalization is more than a merely technical process, and that blockchain provides not only technical support, but represents a new concept and provides the ground for new solutions.