Robert Kiyosaki: "Bitcoin will hit $120,000 next year"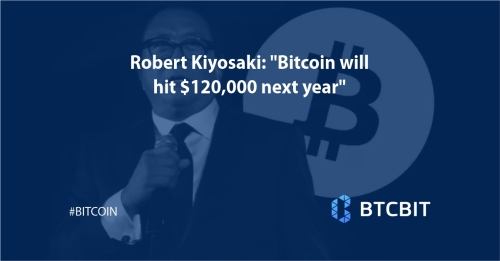 The entrepreneur and author of the bestselling book Rich Dad Poor Dad urged investors to invest in bitcoin, as soon the BRICS countries' own currency will put pressure on the US dollar. Robert Kiyosaki has repeatedly warned about the imminent collapse of the dollar and the entire American economy, calling for investing in gold and bitcoin. The other day, he announced that the interstate association of Brazil, Russia, India, China and the Republic of South Africa will soon introduce "its own cryptocurrency backed by gold." The announcement, according to the businessman, will take place at the next BRICS summit in August. Earlier, RT reported that the BRICS could introduce a separate currency for trade between the countries of the alliance, although it is not yet known whether it will be digital.

"On August 22 in Johannesburg, South Africa, BRICS will introduce a gold-backed cryptocurrency. The US dollar will die. Trillions of dollars will return home. Inflation will skyrocket. Buy gold and silver. Bitcoin will hit $120,000 next year," Kiyosaki tweeted.