Kyocera Uses Blockchain to Test Virtual Power Plant Based on Solar and Storage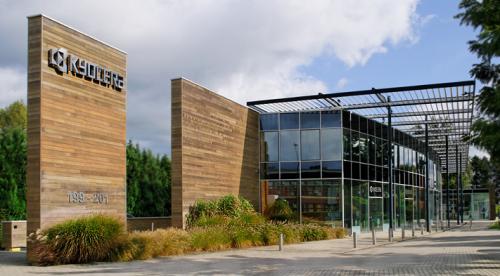 Japanese electronics company and solar manufacturer Kyocera has announced it is testing a virtual power plant (VPP) based on solar-plus-storage systems at its Yokohama Nakayama office, using a blockchain system from U.S. company LO3 Energy.
Kyocera said the VPP will be installed with its solar modules and batteries, and its energy flow will be managed by LO3 Energy's blockchain system, which is based on a peer-to-peer distributed consensus network. The technology will verify and record transactions between power generators and those consuming power from the plant and will enable them to share the energy generated via a microgrid, a set-up which would reduce the burden on the wider grid.
Several PV systems and batteries will be installed at a testing site to simulate multiple generators. These virtual power prosumers will be able, through the LO3 Energy platform, to transact energy autonomously with other prosumers. "LO3 Energy's peer-to-peer platform helps control power generation and availability among connected users, which facilitates an effective test environment," Kyocera said in a statement.