Is a bitcoin renaissance close? 6 Signs of a New Crypto Rally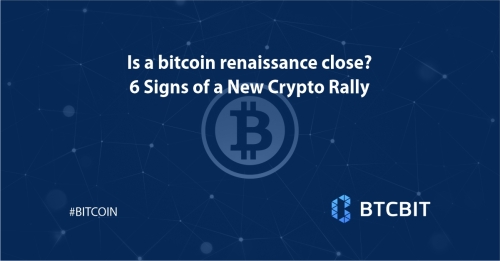 BTC has increased growth by 37% since the beginning of 2023. However, the data continues to signal that analysts say this could be a "buying opportunity,"

On January 24, Game of Trades researcher and technical analyst identified 6 network indicators of the BTC resurgence:
1st - Evaluation of the trend of accumulation, highlighting areas of intensive accumulation. Large companies in particular have been in deep accumulation mode since the FTX crash, the analyst noted.
2nd - The BTC Rest Zone is a measure of the ratio of the current market cap to the annual rest value, and whenever the value of BTC's rest exceeds its market cap, the market can be considered to have completely capitulated, which has historically been good for buying. In 2022, this figure fell to its lowest level.
3rd - BTC Reserve Risk can be used to measure long-term holders' confidence in the price of BTC. This figure also fell to its lowest level at the end of 2022.
4th - BTC Realized Price (RP) is the value of all coins in circulation at the price they were last moved at, i.e. an estimate of how much the entire market paid for those coins. Today, BTC has been trading below this level since the FTX crash in November until January 13th. It currently sits just above RP, which presents another buying opportunity.
5th - The MVRV Z-score provides insight into when BTC is undervalued or overvalued compared to its fair price. When this indicator leaves a highly undervalued zone, it is often considered the end of a bear market.
6th - The Pewell Multiplier, which examines the basics of mining profitability and its impact on market cycles. Its lower readings, as of now, indicate pressure on miners and represent long-term buying opportunities.
The analyst concluded that these six metrics indicate an exceptional risk reward system for buying BTC. Today, all indicators are at the same level as the bottom of the market cycle in 2015, 2018 and 2020.