Flat on the Ethereum cryptocurrency market will end soon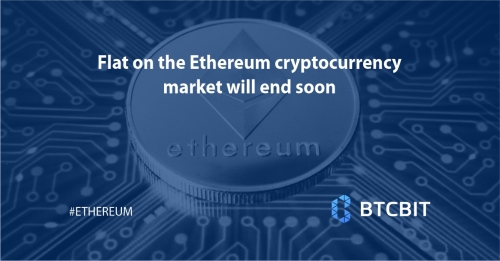 Employees of the blockchain data provider Santiment predict the imminent completion of the flat in the Ethereum (ETH) market.

A significant drop in the level of volatility of the Ethereum exchange rate reduced the interest of traders in the coin, and the number of publications about ETH decreased to a minimum. However, Santiment analysts do not see this as a problem and argue that altcoins often win when they are in the shadow of a bright competitor, which can now be called XRP.
Experts believe that two factors will testify to the upcoming Ethereum price pump:
Growth in the number of losing trades;
Reducing the number of hodlers remaining in the black.
Now the number of profitable trades exceeds the number of losing ones, but the situation will change dramatically when the value of ETH drops below $1,750. At the current Ethereum price, investors who have bought coins over the past 365 days can boast an average unrealized profit of 14.9%. However, in the event of a fall in the asset price, many of them will go negative.
The ratio of the number of profitable and losing trades
Thus, the Santiment report suggests that a bullish trend in the Ethereum market is likely to begin after the cryptocurrency price drops to at least $ 1,700. Experts consider a powerful dump of the asset's rate unlikely, because traders store only about 7% of coins in circulation on exchanges. If their forecast turns out to be correct, then the price of ETH will again break through $ 2,000 and consolidate above this mark in August 2023.