Ethereum Smart Contracts Deployment Jumped 293% in 2022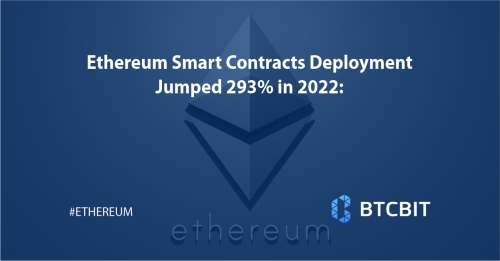 Infrastructure company Alchemy has published a report on a study that was conducted using data from a number of sources, including Dune Analytics, DappRadar and Github.

According to the report, the number of smart contracts deployed on the Ethereum main network in the fourth quarter of 2022 increased by 453% compared to the previous quarter, to 4.6 million. Ethereum test network Goerli. On an annualized basis, the number of smart contracts grew by 721%, reaching a level of 2.7 million.
Alchemy analysts concluded that, despite the serious problems faced by the crypto industry, activity in the field of Web3 development has increased over the past year.
"The Web3 developer community has proven to be extremely resilient. Our report demonstrates that they are more focused and motivated than ever to build the future of this ecosystem, despite the events of 2022," said Jason Shah, head of development at Alchemy.
Jason Shah said that in December last year, Alchemy conducted a survey among 985 Web3 developers. The survey showed that 94% of developers will continue to work in this area in 2023. According to the expert, this confirms the general conclusions of Alchemy and the optimistic forecast for the near future. To adequately perceive the situation in the Web3 application market, it is necessary to understand that the number of deployed smart contracts does not mean an equivalent increase in investment activity and funds invested by venture capital companies in Web3.