Ethereum Price Prediction as ETH Sits on Long Term $1,800 Support – When is the Next Leg Up?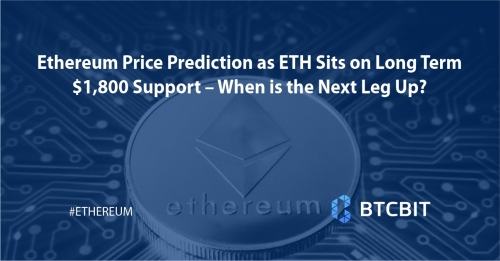 At $1,834, ETH is down by 2.5% in a week, following legal actions from the SEC that have served to depress pretty much the entire cryptocurrency market.

Despite its falls, the altcoin remains up by 53% since the start of the year, with its introduction of staking withdrawals and general development helping it to become one of the best-performing major cryptocurrencies in recent months.
And with the cryptocurrency holding to its support, the next few months could see it rise higher.
ETH's 30-day moving average (yellow) is also falling towards its 200-day (blue), and when it drops below the longer-term average and reaches a bottom, the altcoin will be due a rebound.
This point may not be too far into the future, given that Ethereum's support level (green) has held to its long-term level of c. $1,800 and now appears to be rising a little.
As such, ETH may not fall much further than it has done this past week, and to be completely fair, its prospects currently look much better than those for numerous other layer-one utility tokens.